Main content starts here, tab to start navigating
Menus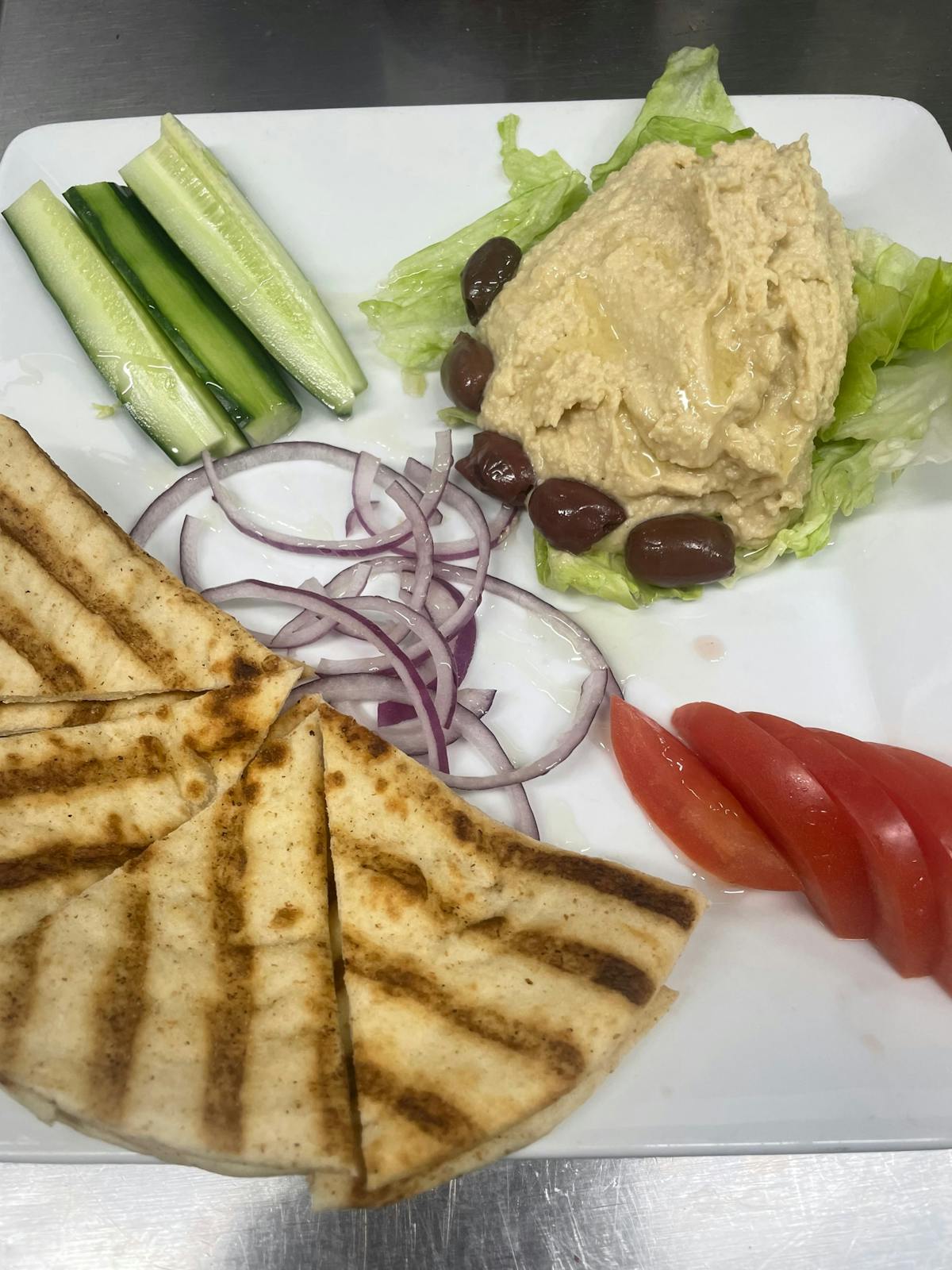 Appetizers
Ahi Tuna

Sliced Ahi tuna lightly seared rare with cucumber-wasabi drizzle and served with seaweed salad & Ponzu

Available for lunch or dinner

Bacon Wrapped Scallops

Hickory bacon-wrapped Sea scallops broiled and served on baby spinach with honey-garlic drizzle

Baked Stuffed Clams

Two clam shells filled with a mixture of clams, Italian herbed crumbs and spices, baked golden brown

Calamari

Calamari rings lightly battered & deep-fried golden brown served with marinara dipping sauce

Chicken Tenders

Chicken tenderloins lightly battered and fried golden brown, served with our homemade marinara sauce

Available for lunch or dinner

Chicken Wings

Chicken wing sections coated with your choice of sauce. Choose from Buffalo – Thai Chili – BBQ – Honey Garlic

Available for lunch or dinner

Crab Rangoons

A blend of Maryland crab & cream cheese in a wonton wrapper, fried and served with an orange dipping sauce

Eggplant Rollettes

Tender eggplant cutlets rolled and stuffed with Ricotta cheese, baked with marinara and mozzarella cheese

Eggplant Stack

Fried eggplant layered w/ tomato & mozzarella cheese, drizzled with lemon vinaigrette and balsamic reduction

Available for lunch or dinner

Escargot

Six (6) tender Helix snails in the shell with Parmesan brandy butter sauce

Fried Mozzarella

Lightly battered mozzarella cheese, deep-fried golden brown and served with marinara sauce

General Tso's Chicken

Deep-fried battered chicken tossed in a sweet and spicy asian sauce with thai chilies. Also available is family style

Hummus Plate

Chickpea hummus on a bed of lettuce, cucumber, red onion, tomatoes, olives, pita bread and EVOO drizzle

Available for lunch or dinner

Lollipop Lamb Chops

New Zealand lamb chops (4) marinated in olive oil, garlic and herbs then grilled to perfection

Meatballs (3)

Jumbo Italian style homemade beef meatballs in our classic marinara sauce topped with grated cheese

Pot Stickers

Fried chicken & Chinese vegetable filled dumplings, served with Szechwan dipping sauce

Available for lunch or dinner

Shrimp & Crab Cakes

Pan-fried Maryland style crab cakes mixed with diced shrimp and seafood, served with tartar sauce

Toasted Cheese Ravioli

Five cheese ravioli, lightly breaded and deep fried, served with a marinara dipping sauce

Baked Brie

Brie served warm with walnuts, fresh fruit, strawberry compote, honey & Panini bread

Available for lunch or dinner

Soup D'Jour
Served for lunch or dinner
Salads
The "Wedge"

Iceberg lettuce wedge, cucumbers, tomatoes, red onions, bacon, crumbled Gorgonzola and Bleu cheese dressing

Greek

Iceberg lettuce, tomatoes, cucumbers, red onions, peppers, pepperoncini, Kalamata olives and Feta cheese

Caesar

Romaine lettuce hearts, croutons, and grated Parmesan cheese tossed in creamy Caesar dressing

Village

Tomatoes, cucumbers, red onions, pepperoncini, Kalamata olives, feta cheese, and focaccia bread sprinkled with extra virgin olive oil

Grilled Romaine

Grilled romaine heart with apples, pears, crumbled gorgonzola cheese, and chopped walnuts

Garden Salad

Iceberg Lettuce, Tomatoes, Red Onions, Bell Peppers, Cucumbers, and your choice of dressing come together to make the salad you know and love

Cobb

Romaine lettuce, tomatoes, cucumbers, red onion, bacon, Gorgonzola cheese, and hard boiled egg

Add to Any Salad

Grilled Chicken

Steak Tips

Crab Cakes

Chicken Tenders

Roasted Salmon

Lamb Chops

Grilled Shrimp

Ahi Tuna
Join us for lunch and enjoy one of our gourmet salads or our exclusive lunch sandwiches.
Daily entree offerings vary - please ask your server!
All lunch sandwiches served with fries or chips.
At this time, we do not offer burgers. Pictured is the burnt end brisket sandwich.
BACON RANCH GRILLED CHICKEN SANDWICH

Our succulent grilled chicken breast is topped Applewood-smoked bacon, drizzled in ranch dressing, served with lettuce, tomato and onion.

$14

BURNT END BRISKET SANDWICH

Smokehouse BBQ beef brisket with bread and butter pickles and onions.

$16

CAESAR CHICKEN WRAP

Grilled chicken, romaine lettuce, Caesar dressing, parmesan cheese, croutons on choice of wrap

$14

CHICKEN OR EGGPLANT PARM SANDWICH

Our house chicken or eggplant cutlets with Marinara sauce topped with mozzarella cheese.

$15

HAM AND SWISS

Grilled ham and swiss cheese on ciabatta.

$14

MEATBALL SUB

Grammy's homemade meatballs with marinara sauce and mozzarella cheese on a sub roll

$14

PASTRAMI SANDWICH

Grilled pastrami served on a sub roll with Swiss cheese and spicy mustard.

$14

PULLED PORK SANDWICH

Our slow roasted pork simmered in tangy BBQ sauce and served on a toasted roll

$15

SOUP AND SALAD COMBO

Cup of soup and individual salad

$16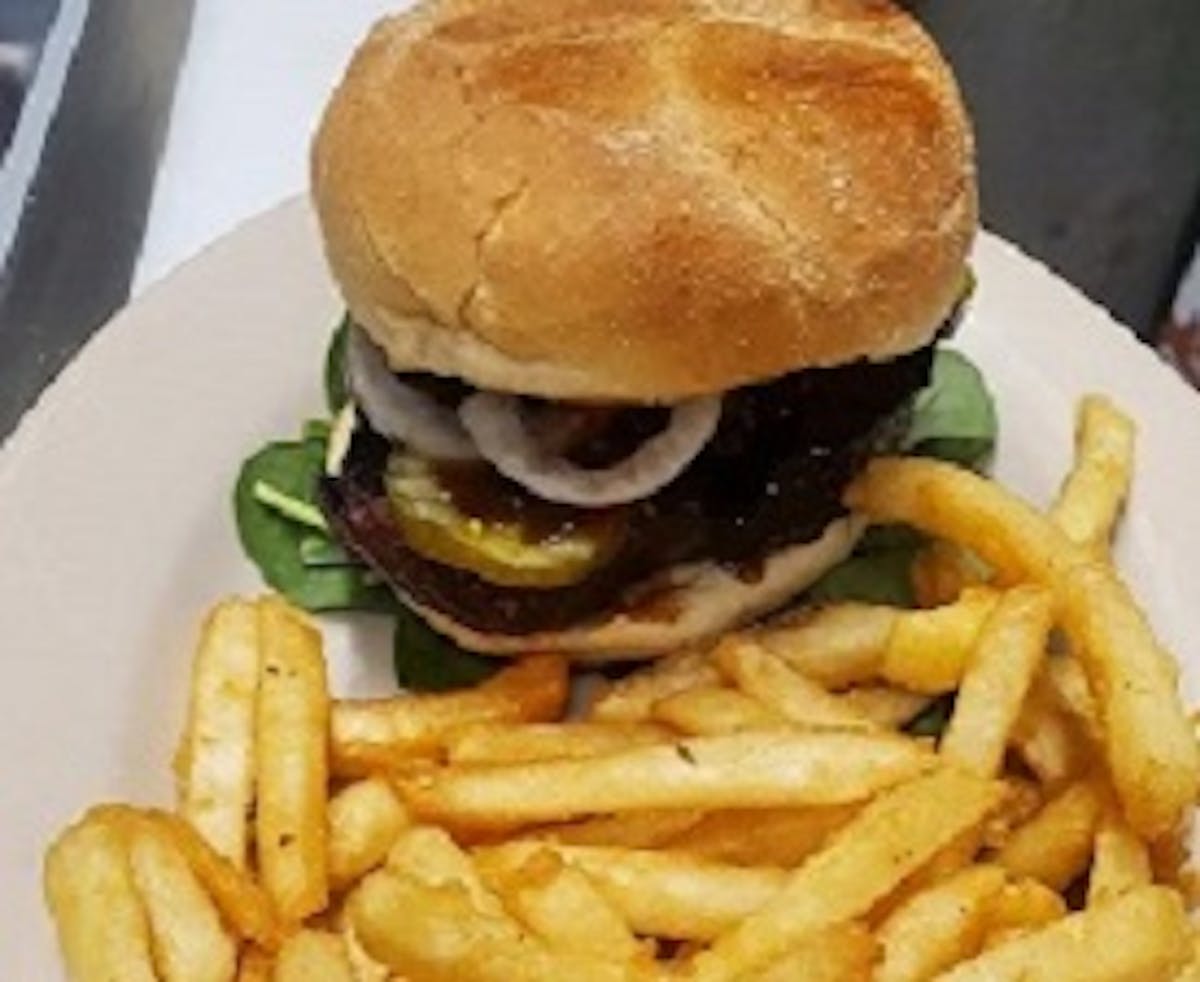 Seafood
Nantucket Pie

Haddock topped with (2) Gulf white shrimp & (2) sea scallops, lightly crumbed and baked in a casserole, finished with a white cream sauce and served with rice and vegetable

Walnut Salmon

Fresh Atlantic salmon broiled, finished with chopped walnuts and a maple glaze. Served with rice and vegetables

Baked Haddock

Local haddock baked in a casserole with a thin layer of Ritz cracker crumbs served with rice and vegetable

Haddock Al Forno

Haddock topped with shrimp, scallops,s and crab stuffing, oven-baked, and drizzled with lemon pesto sauce. Served w/ rice & mixed vegetable and lemon

Baked Stuffed Shrimp

Gulf white shrimp butterflied and filled with seafood stuffing then baked to a golden brown color and served with rice and vegetables

Baked Scallops

Dry deep sea scallops topped with seasoned Ritz cracker crumbs and butter baked in a casserole and served with rice and mixed vegetable
Italian
Windham Chicken

Chicken tenderloins sautéed in a white wine reduction with artichokes, olives, sun-dried tomatoes, garlic, and pepperoni, served over capellini

Chicken Parmigiana

Lightly breaded and fried chicken breast, topped with marinara sauce and melted mozzarella cheese served over capellini

Shrimp Scampi

White Gulf shrimp sautéed with garlic, white wine, vine tomatoes and fresh basil in classic scampi style sauce and served over capellini

Chicken & Broccoli

Chicken tenderloins sautéed with garlic, broccoli, lemon, and white wine butter sauce, tossed with penne pasta and parmesan cheese

Sausage Abruzzo

Hot Italian sausage sautéed with garlic, roasted red peppers, mushrooms, and green zucchini, tossed with penne pasta, Parmesan cheese, and spicy red pepper flakes

Chicken Piccata

Chicken breast medallions lightly breaded and fried, served over capellini pasta then finished with garlic, capers, and lemon in a classic Picatta sauce

Chicken Marsala

Chicken tenderloins, garlic, portobello mushrooms, sage, evoo, and butter in the classic marsala-style sauce, served over capellini

Chicken Bella Boca

Chicken breast lightly battered and pan-fried, topped with, Prosciutto, mushrooms, artichokes, and melted mozzarella cheese then finished with brown gravy sauce. Served over garlic mashed potatoes

Butternut Squash Ravioli

Chicken tenderloins sautéed with garlic, sage, butternut squash, cranberries, and spinach in an Amaretto butter sauce served over butternut-filled ravioli
Steaks & Specialties
Sirloin Steak Tips

Beef sirloin steak tips marinated in our seasoned BBQ sauce, grilled and served with garlic mashed potatoes and vegetable

Rack of Lamb

New Zealand frenched rack, seasoned with garlic, EVOO, and fresh herbs, grilled to perfection and served with garlic mashed potatoes and vegetable

Rib Eye

16 ounce hand-cut, aged rib eye steak, well-marbled, dry rubbed, grilled, and then topped with garlic butter and served with garlic mashed potatoes and vegetable

Ginger Duck

Maple Leaf Farms semi-boneless half duck broiled with a honey-ginger glaze, served with garlic mashed potatoes and vegetables

Surf & Turf

Three (3) grilled lollipop lamb chops, accompanied by three (3) baked stuffed shrimp filled with seafood stuffing. Served with garlic mashed potato & mixed vegetables
Family Meals
Chicken Ziti & Broccoli

$67

Baked Stuffed Shells, Meatballs, Marinara & Mozzarella Cheese

$65

Chicken Parmesan & Ziti

$67

General Tsos Chicken, Broccoli & Rice

$65

Baked Haddock with Rice and Vegetables

$69

Chicken Tenders & Fries

$55

Sirloin Steak Tips with Rice and Vegetables

$80

Chicken Piccata & Capellini

$69

Baked Stuffed Shrimp with Rice and Vegetables

$83

Capellini with Meatballs & Marinara

$60
DESSERTS
CARAMEL PB SNICKERS CAKE

Deliciously decadent cake with peanut butter mousse swirled with caramel, peanuts, & chocolate in a chocolate crumb crust garnished with both dark & milk chocolate drizzle & Snickers.

CARROT CAKE

Sweet & moist triple layer carrot cake with sliced walnuts & golden raisins finished with real cream cheese frosting.

LIMONCELLO MARSCAPONE

Delicious & refreshing layers of moist vanilla cake & lemon mascarpone cream topped with white chocolate shavings.

MOLTEN LAVA CHOCOLATE CAKE

Moist dark chocolate cake, enrobed in chocolate & filled with dark chocolate truffle. Served warm with vanilla ice cream, unleashing a rush of molten chocolate.

NEW YORK CHEESECAKE

Sweet & creamy New York style cheese cake in a graham cracker crust, topped with sliced strawberries in syrup.

TIRAMISU

Two layers of sponge cake are soaked with espresso & coffee liqueur, richly layered with cream & mascarpone cheese & finished with a dusting of cocoa powder.